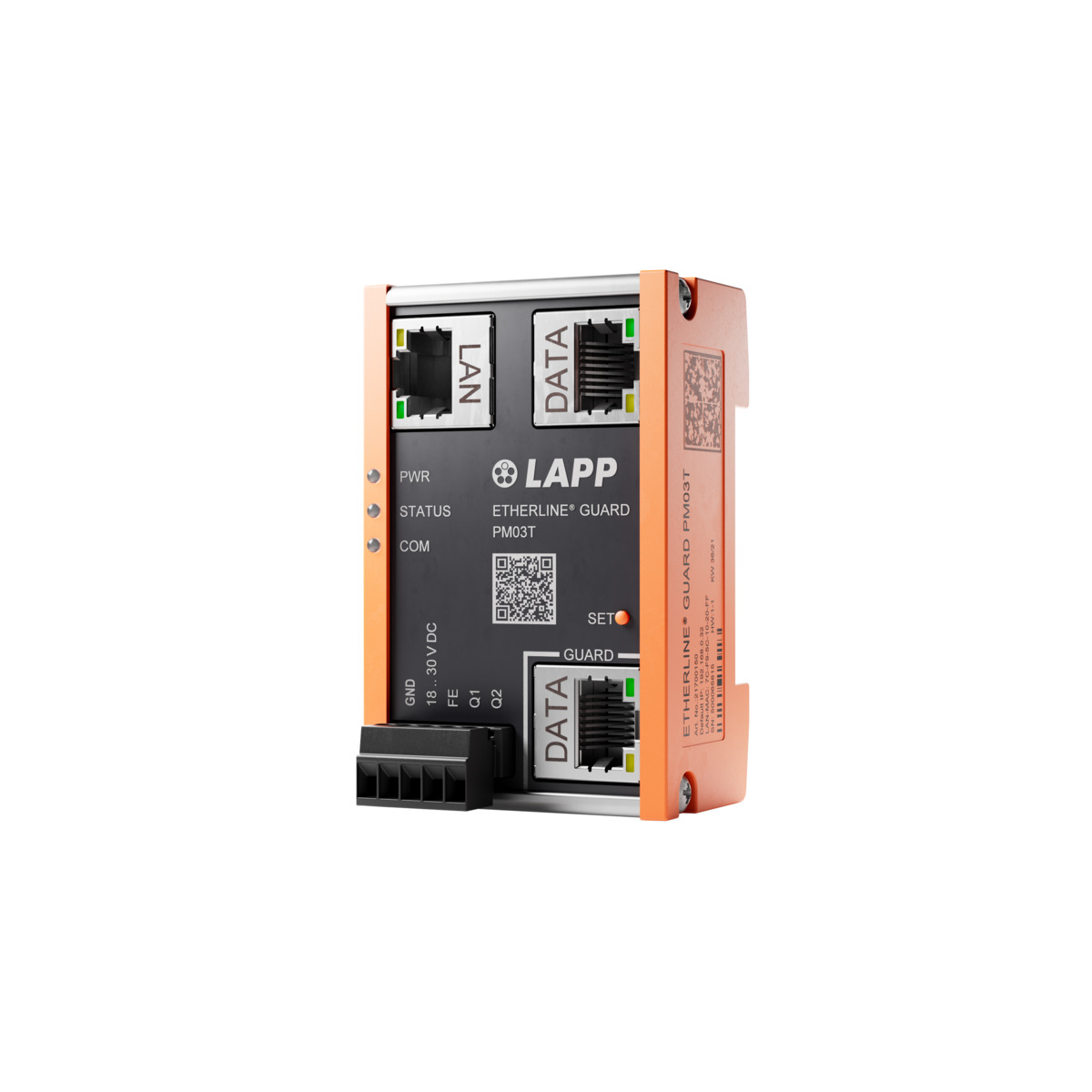 ETHERLINE® GUARD
Interfaces:
Add article to product comparison
Please observe the minimum order quantity of 1 items.
Available. Find out the delivery date in the offer.
Benefits
Increase plant availability through plannable machine downtimes. This reduces maintenance costs.
Simple commissioning with automated parameterisation ("teach-in" in just a few seconds).
Does not require a new data cable or changes to the cable design; upgrading within the existing network structure is possible at any time.
Saves space owing to its unique and compact design.
Reliable IIoT communication thanks to the MQTT interface (for status/data evaluation, settings, WiFi configuration, updating, etc.).
Available in two versions: cable-bound LAN version "PM03T" and wireless Wi-Fi version "PM02TWA".
Application
For use in Ethernet-based networks in automation technology.
For monitoring the service life of a data cable at risk of failure (e.g. function-critical data cable in dynamic applications).
Suitable for data cables according to transmission standard 100BASE-TX (up to 100 Mbit/s) according to IEEE 802.3.
Also suitable for EtherCAT, EtherNET/IP and 2-pair PROFINET applications.
For use in control cabinets (protection class IP 20).