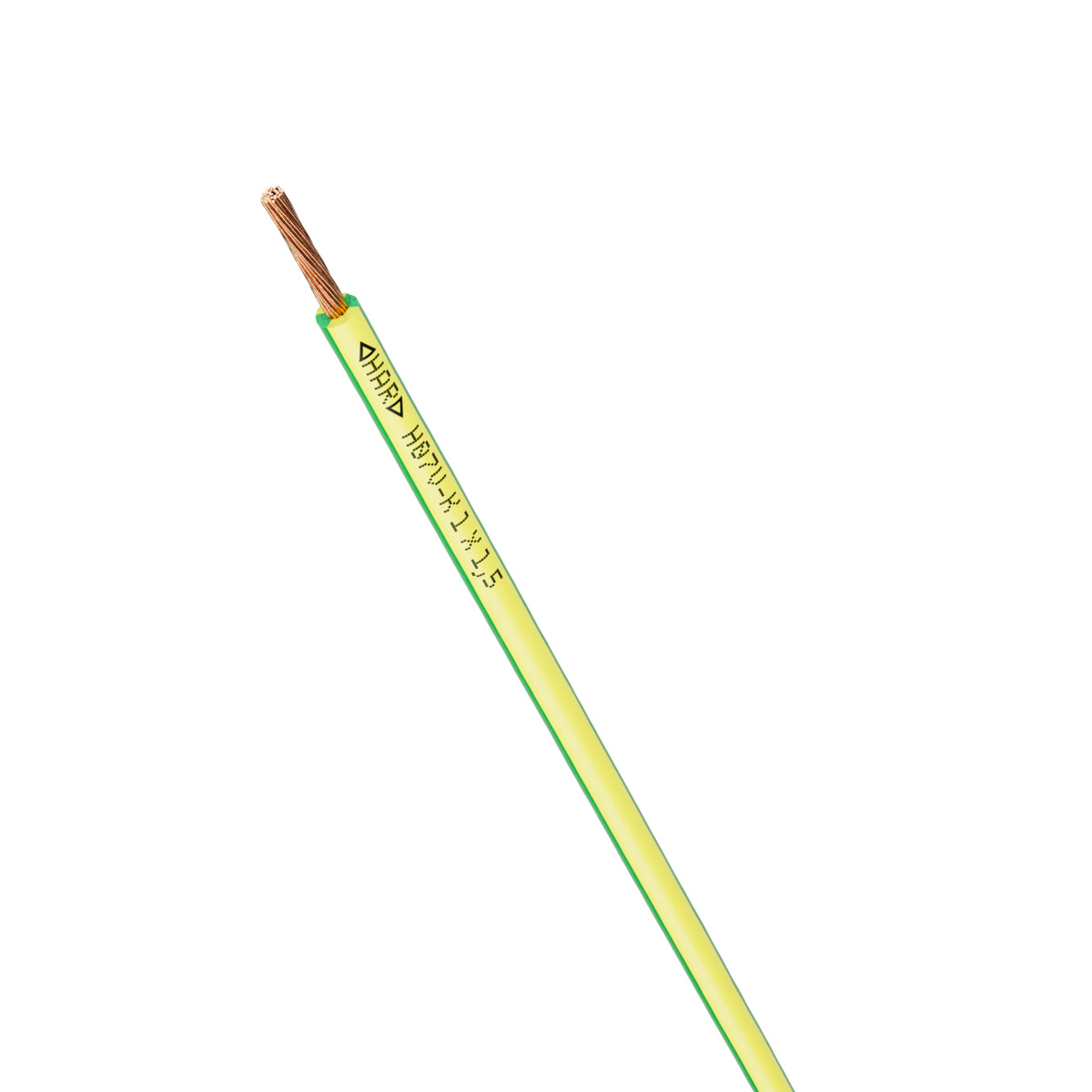 H07V-K HAR
Single core; 1X1.5; green/yellow; Ring; U0/U: 450 / 750 V; PVC; HAR-certified; Fixed Installation
Add article to product comparison
Available. Find out the delivery date in the offer.
Benefits
Made according to harmonised European type H07V-K, with ◁HAR testing mark for proven reliability and quality (not applicable for: transparent, green (single colour), yellow (single colour), all double colours (except green/yellow and yellow/green)).
◁HAR▷-style cables are widely accepted and can be used in Europe.
Different core insulation colours available.
Also available in large disposable cardboard boxes. Large cardboard boxes are available depending on the colour and cross-section and generally only up to 6 mm² conductor cross-section.
Classified fire behaviour according to EU Directive 305/2011 (BauPVO/CPR) with article number selection on the LAPP website.
Application
For wiring circuits inside machines.
For wiring lighting.
For fixed and protected installation.
Can be used for open installation on cable trays for equipotential bonding.
Use at temperatures up to -40°C possible.