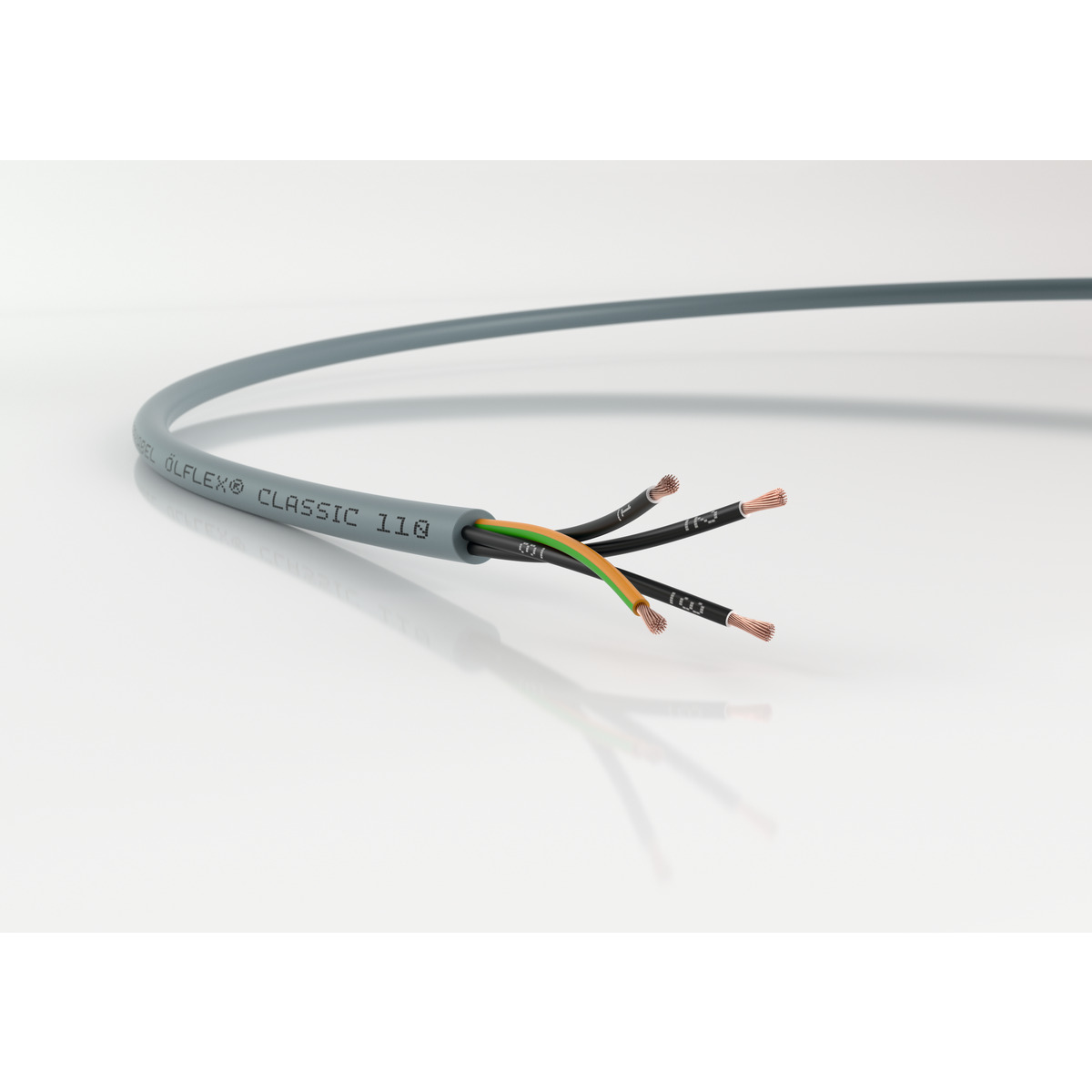 ÖLFLEX® CLASSIC 110
Control cable; 3G0.5; U0/U: 300 / 500 V; PVC; Core identification: Numbers; Flexible; VDE registration number: 7030
Add article to product comparison
Available. Find out the delivery date in the offer.
Benefits
145 standard articles with 2-100 cores in standard lengths and individual cuts are available.
Space-saving due to reduced wall thicknesses.
High electrical safety thanks to 4000 V test voltage.
Oil resistance according to DIN EN 50290-2-22 (TM54).
VDE-tested quality.
Tested resistance to ECOLAB® disinfectants and cleaning agents.
Classified fire behaviour according to EU Directive 305/2011 (BauPVO/CPR) with article number selection on the LAPP website.
Application
For universal use for wiring machine-internal and cross-plant control circuits.
For fixed installation and occasional flexing without tensile strain.
The cable design allows flexible, continuously flexing use in moving machine parts and in the cable chain.
Cable design also suitable for torsion applications in wind turbines.
Suitable for medium mechanical stress.
Can be used in dry and damp rooms.
Flexible use at temperatures down to -15°C.
The PVC outer sheath is resistant to acids and alkalis.