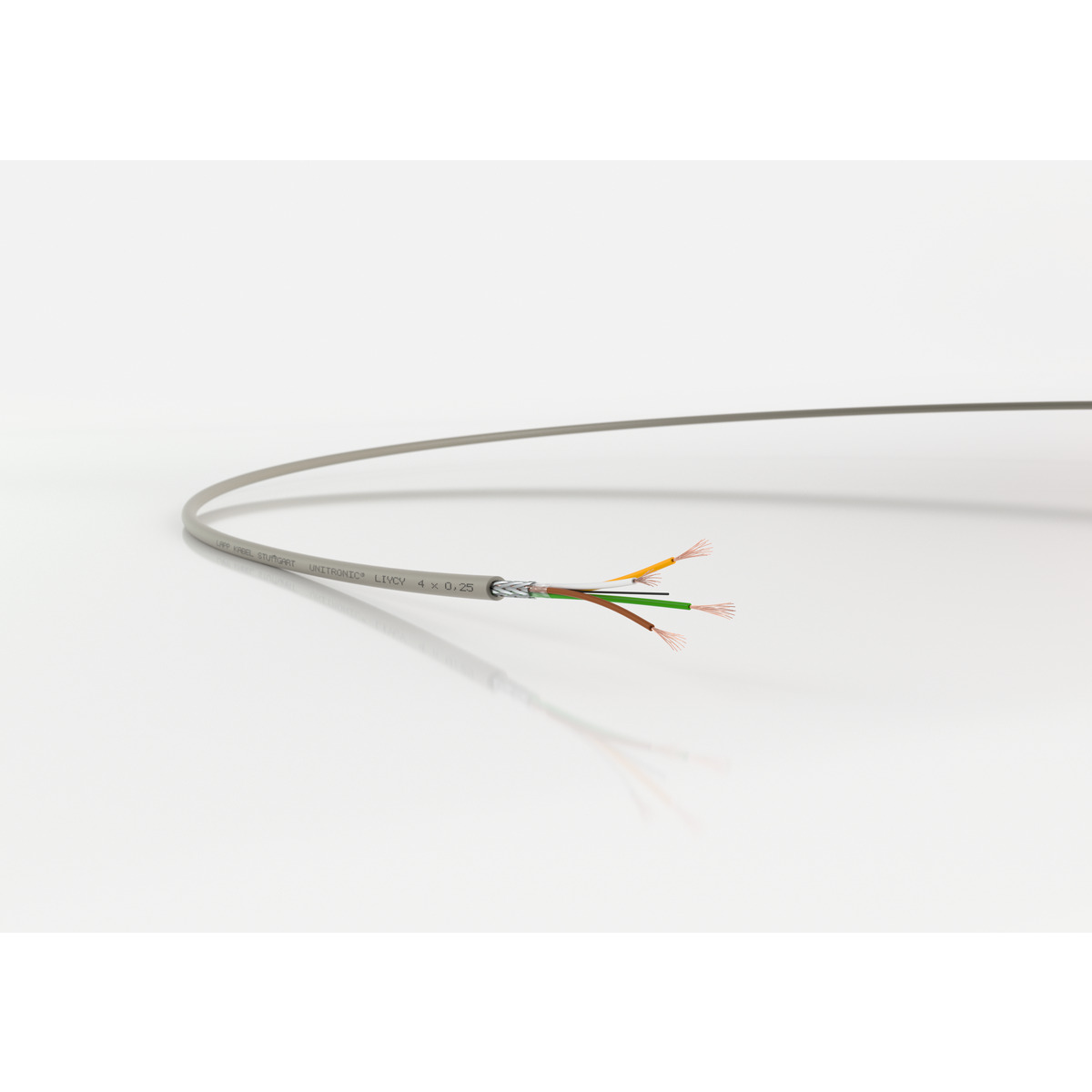 UNITRONIC® LiYCY
Low-frequency data cable; 2X0.14; Core colour code: DIN 47100; PVC; Shielded; Flexible
Add article to product comparison
Available. Find out the delivery date in the offer.
Benefits
Numerous dimensions available for wide range of applications.
Compact design enables small outer diameters despite high number of cores.
Resistant to electromagnetic interference thanks to copper braided screening with a high degree of coverage.
Classified fire behaviour according to EU Directive 305/2011 (BauPVO/CPR) with article number selection on the LAPP website.
Application
Can be used universally at machine interfaces for many applications for data and signal transmission in the low-frequency range.
Suitable for computer systems, electronic control and regulation devices, office machines, scales, etc.
For fixed installation.
Can be used in dry and damp rooms.
Suitable for light mechanical stress.
The PVC outer sheath is somewhat oil-resistant.