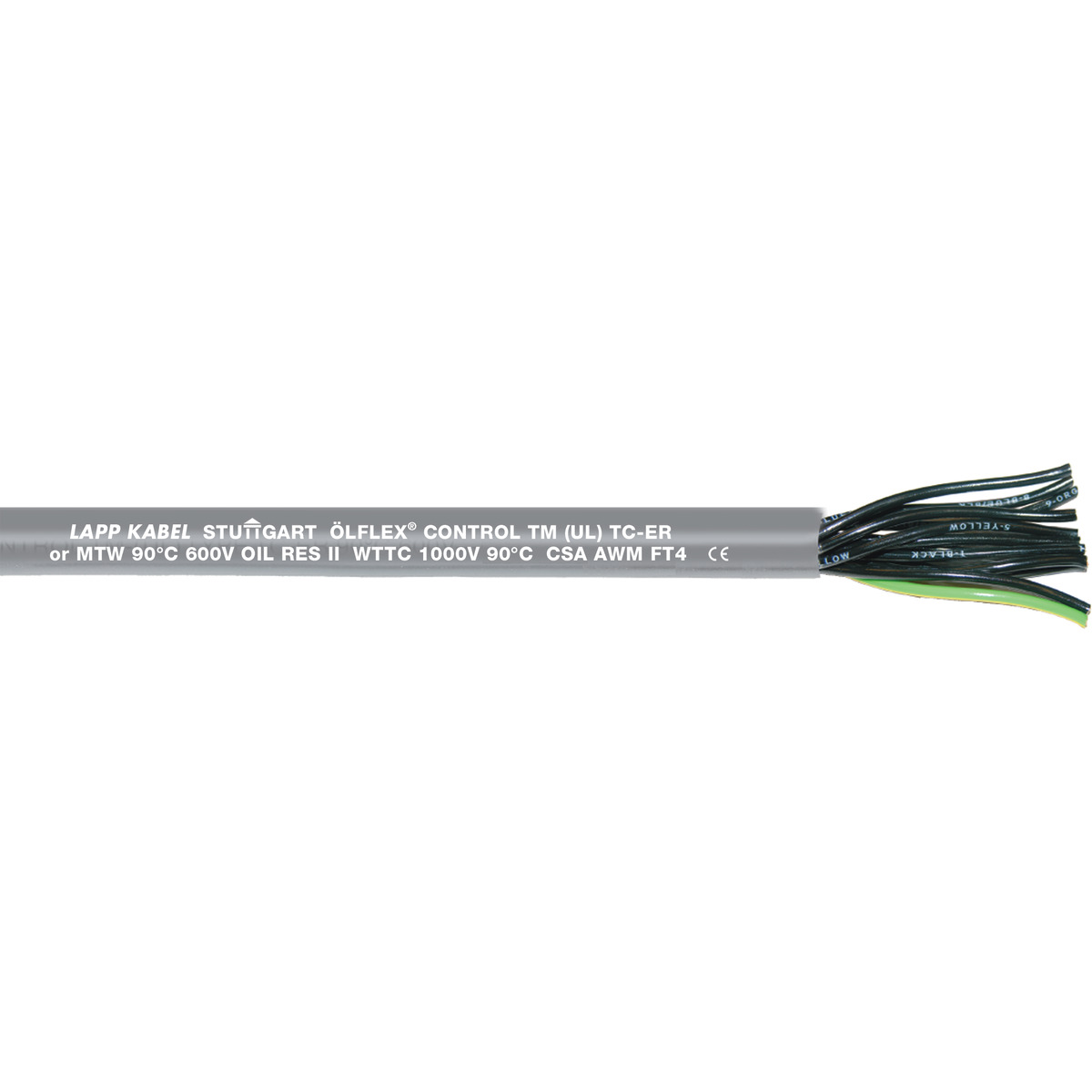 ÖLFLEX® CONTROL TM
Control cable; 4G10; U0/U: 0,6 / 1 kV; Conductor identification: Numbers; UL listed; Flexible
Add to product comparison
Price
Register for price
Please observe the minimum order quantity of 1219 FT.
Login
for the stock inquiry.
Benefits
Cable especially developed for use in the USA.
Versatile use in various applications and environments.
UL certification according to technical data enables the product to be used on the North American market.
Product with multiple certifications enables universal use and reduces the variety of parts, thus guaranteeing logistics savings.
Doing away with cable protection systems facilitates easy, cost-saving installation.
Particularly oil-resistant and flame retardant.
Application
Suitable in the USA for wiring of industrial machinery and machine tools, for open installation in cable trays without protective cable conduit.
Suitable for torsion applications in wind turbines in the USA and Europe.
For universal use in Europe for the wiring of cross-plant control circuits and control circuits inside machines, for fixed installation and occasional flexing.
Can be used in dry, damp and oily environments.
Suitable for medium mechanical stress.
Suitable for outdoor use in the USA and Europe, subject to the temperature range.
Suitable for direct underground installation in the USA.
Flexible use at temperatures down to -25°C.