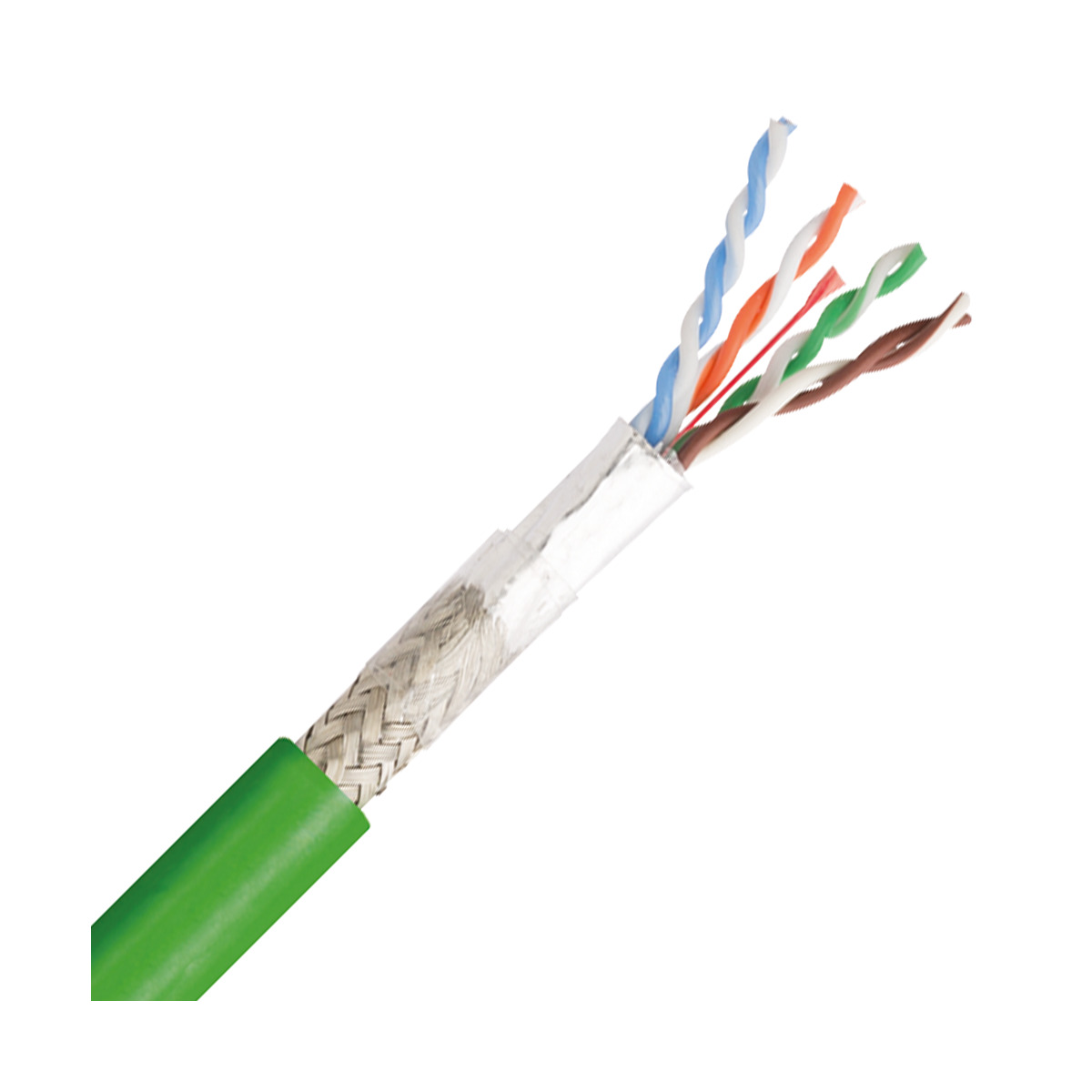 ETHERLINE® TRAY
Ethernet cable; Fixed Installation; ETHERNET/IP, EtherCAT, PROFINET; Cat.7; PVC; green
Add to product comparison
Price
Register for price
Login
for the stock inquiry.
Benefits
Cable especially developed for use in the USA.
UL/CSA certification according to technical data enables the product to be used on the North American market.
Listed as a Power Limited Tray Cable (PLTC) according to UL, for open installation on cable trays.
Versatile use in various applications and environments.
Power-over-Ethernet-capable cable for simultaneous power and data supply of smaller network components with low energy requirements (e.g. IP cameras, wireless access points).
Ideal protection against electromagnetic interference due to pair shielding with aluminum compound foil and copper shielding braiding as overall shielding (S/FTP).
Fast information exchange through Ethernet technology.
Cat. 7A performance up to 10 Gbit/s.
For transmission of analog digital signals in the frequency range up to 600 MHz.
Application
For open installation on cable trays, together with other cable types.
Fixed installation, can be used universally at machine interfaces for many applications for data and signal transmission.
Also suitable for EtherCAT, EtherNET/IP and 4-pair PROFINET applications.
Can be used in dry, damp and, especially, harsh and oily environments.
Suitable for medium mechanical stress.
Special PVC outer jacket is resistant to acids and alkaline solutions.
Suitable for outdoor use, subject to the temperature range.