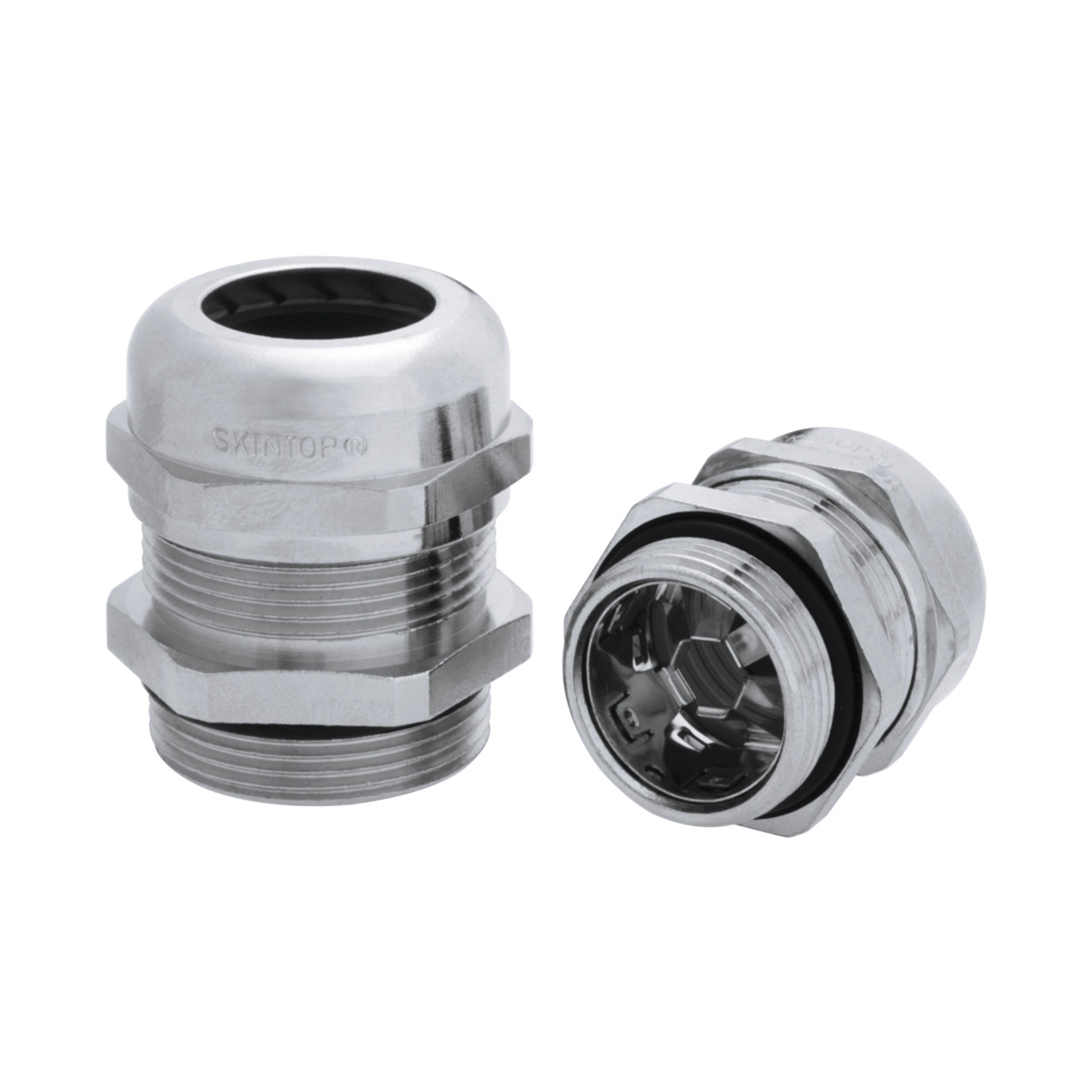 SKINTOP® MS-SC-M / SKINTOP® MS-SC-M-XL
Cable gland; M 12; Clamping range (min./max.): 3.5 - 7 mm; Wrench width 1: 16; Brass Nickel-plated; UV-resistant; IP 69, IP 68 - 10 bar (30 min), IP 66; EMC screening
Add to product comparison
Price
410,54 €
Please observe the minimum order quantity of 50 PC.
Login
for the stock enquiry.
Available. Find out the delivery date in the offer.
Benefits
Optimum EMC protection thanks to integrated, highly conductive and flexible contact spring, which creates a low-resistance transition between the copper braided screening and the gland.
Safe, fast and uncomplicated installation.
The best possible sealing enables protection classes IP 68 (10 bar) and IP 69.
Large, variable clamping range for different cable outer diameters.
Suitable for cables with and without an inner sheath.
UL certification according to technical data enables the product to be used on the North American market.
Item numbers ending with "LF" are lead-free product alternatives with otherwise identical product properties. "Lead-free" items do not include lead, which is currently permitted to account for up to four per cent in copper alloys, but could in future be banned in accordance with the RoHS directive.
Application
For EMC-compliant insertion of copper-screened cables.
For use in control systems, motors and frequency converters.
The SKINTOP® MS-SC-M-XL version is particularly suitable for thick-walled housings thanks to the exceptionally long connection thread.
Withstands high chemical and mechanical loads.
Suitable for outdoor use, subject to the temperature range.
For painted, anodised or powder-coated housings, use the SKINDICHT® SM-PE-M lock nut for equipotential bonding.